Canadian College Fair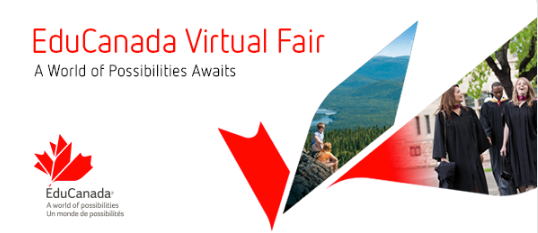 Just because you can't visit college campuses right now, doesn't mean they can't come to you!
Colleges from around the world are offering virtual visits -- including those in Canada.
On Tuesday, October 6th you will have the opportunity to meet with representatives from many of Canada's top colleges and universities at the EduCanada Virtual Fair.
The schools attending the fair include University of British Columbia, Dalhousie University, MacEwan University, Queen's University, Simon Fraser University, and the University of Waterloo, University of Calgary.
Here is the link to the EduCanada Virtual Fair website: https://educanadavirtual.com/usa/schools
On it, you will find more information about the event and a registration link.
Registration is free and the event runs from 9:00 am - 4:00 pm on 10.6.20.