ECOS Urban Outdoor Nature Discovery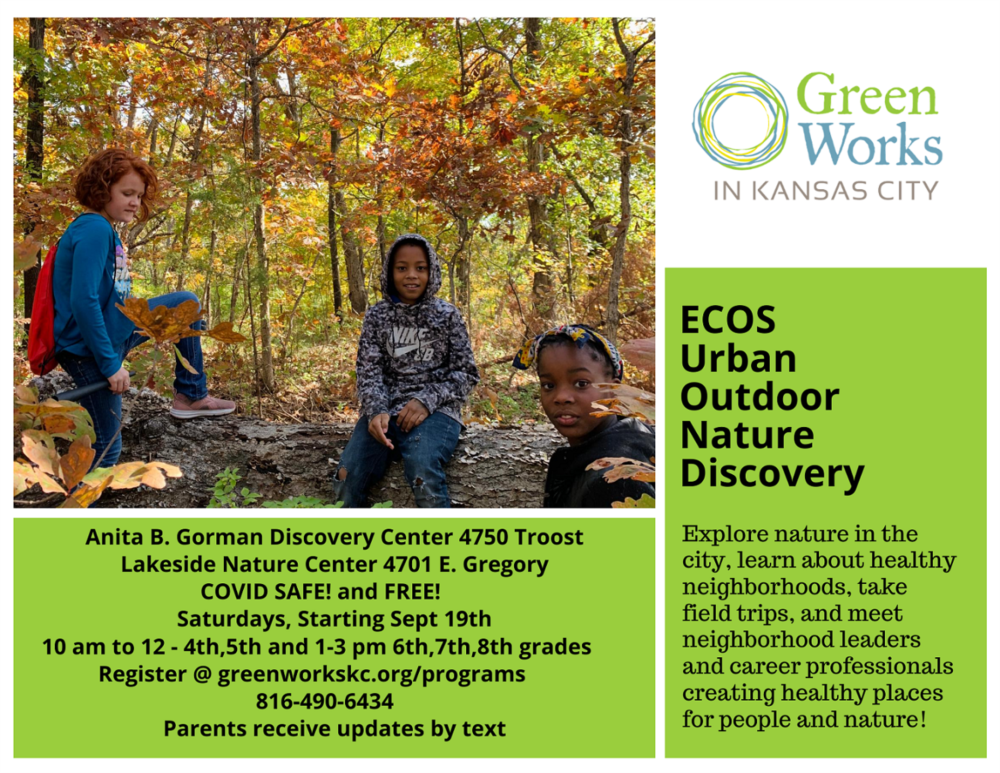 The ECOS program for 4th - 8th graders includes hikes, bird watching, identification of native trees and plants, nature art projects and more. ECOS is offered on Saturdays during the school year at the Anita B. Gorman Discovery Center, near 47th and Troost and at Lakeside Nature Center in Swope Park. We also take ECOS programs on the road to a variety of schools and community centers. We have a formal ECOS Program Evaluation by Dr. Connie Campbell.
If you have a student in 4th - 8th grade interested in an ECOS program, complete the registration form at the bottom of this page. Please check which Saturday session your child can attend. https://www.greenworkskc.org/programs/
The program is FREE. Registration is requested on our website: https://www.greenworkskc.org/programs/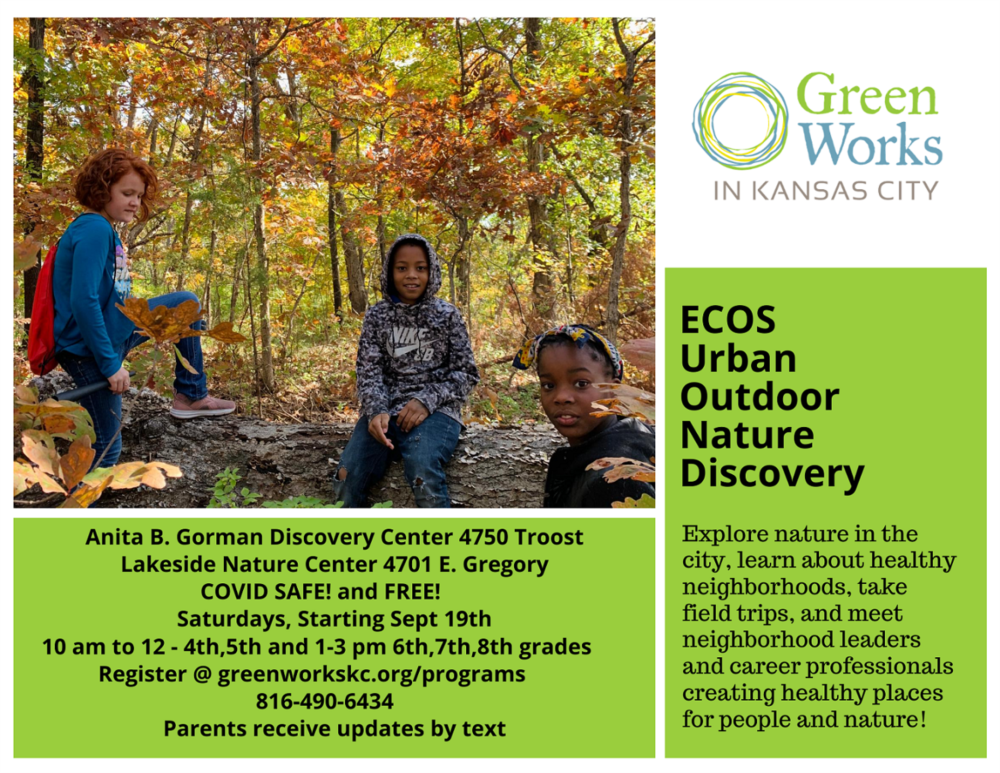 When: Saturdays starting September 19 through November 21.
Where: 2 locations and two age groups per location:


= Anita B. Gorman Discovery Center, 47th and Troost
o Youth 4th through 5th grades 10 am to Noon
o Youth 6th through 8th grades 1 to 3 pm
= Lakeside Nature Center, 4701 Gregory
o Youth 4th through 5th grades 10 am to Noon
o Youth 6th through 8th grades 1 to 3 pm