Ms. May Responds to Digital Learning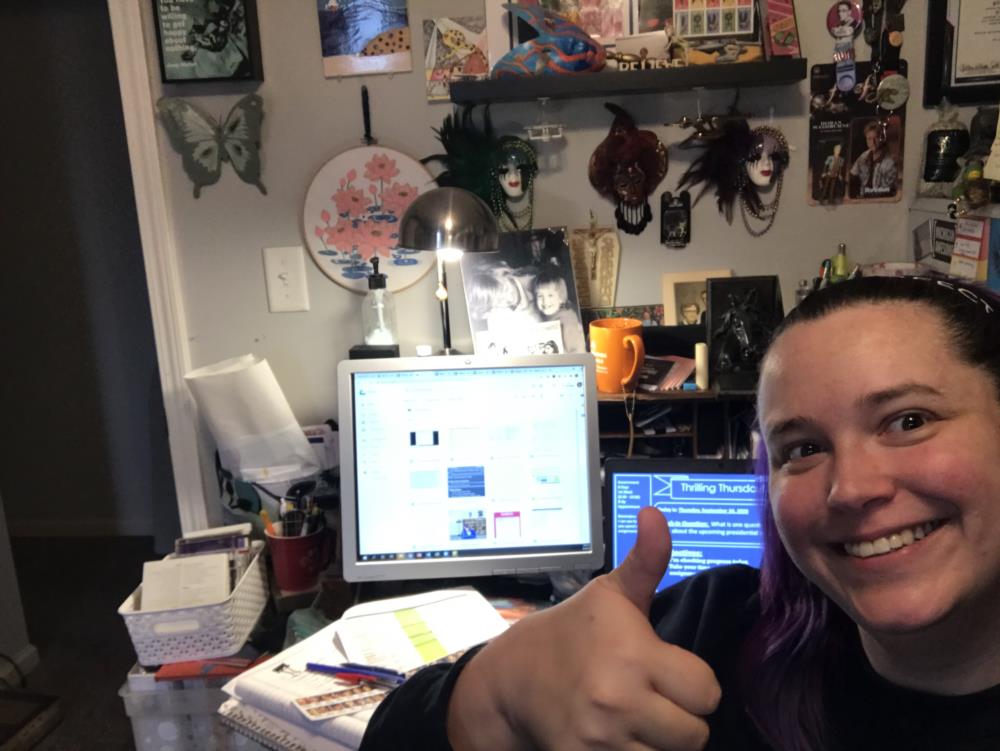 For seven months now, we've been living with Covid-19. And it's probably going to be with us for a lot longer, which means more zoom meetings and digital learning. Social studies teacher Ms. May said beginning the year virtually wasn't what she wanted, but understands it's for the best.
"I had very mixed feelings. On one hand, I really appreciate the steps being taken to protect out students, their families, and the staff. But so much of what I love about my job is actually getting to go to school to see my kids. This just isn't the same. Once schools reopen, I will be the first one there to greet the kids. I really miss my students and being able to have interactive classes with hands-on activities. I am so looking forward to some kind of normal activity!"
That normal activity may be coming soon. FSE's target date for reopening is Monday, October 26, 2020.
--by Tenaj W.